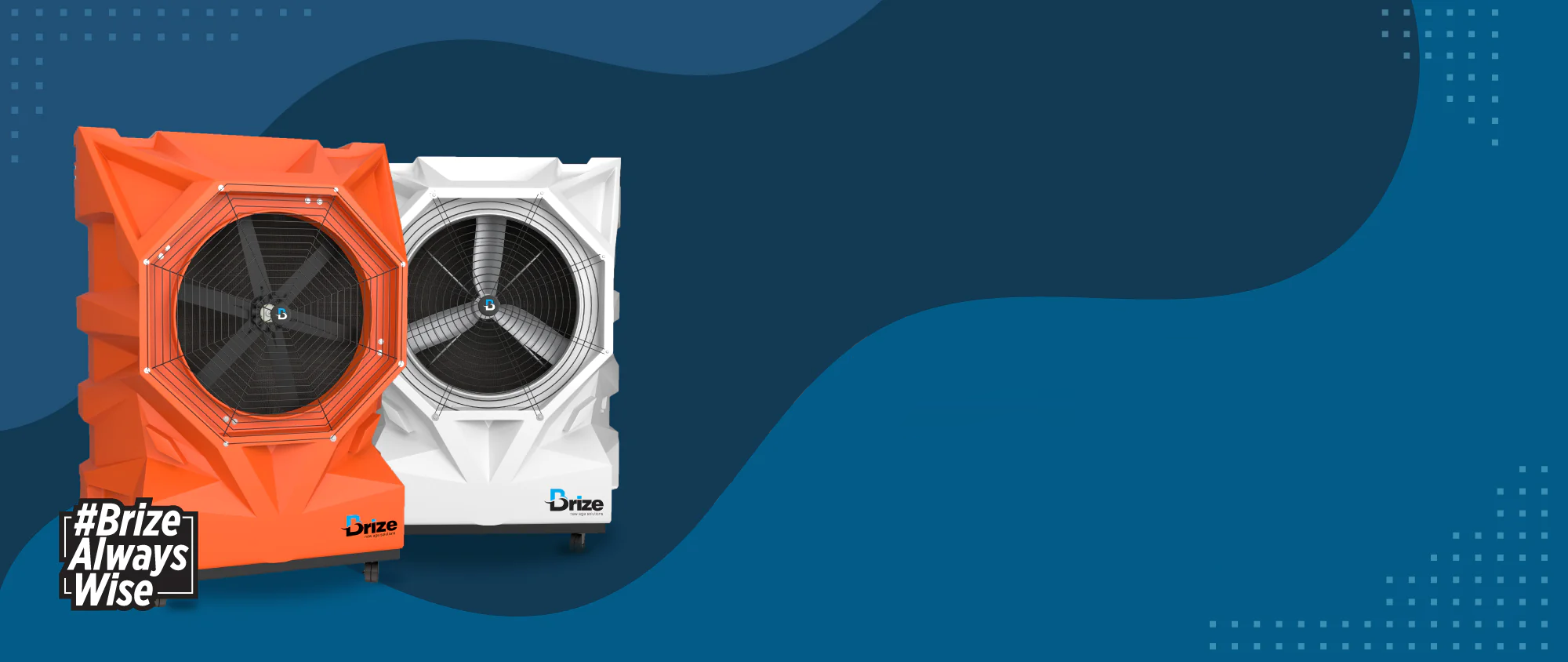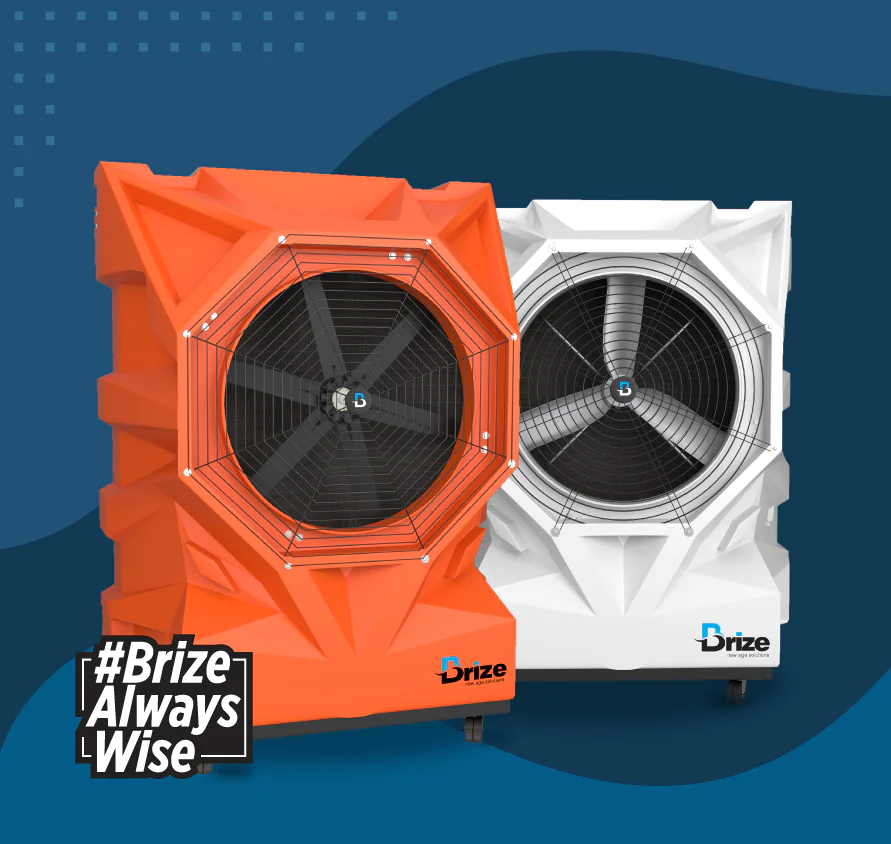 Our Commercial Cooler Range
Not sure which Cooler is right for you?
Our experts are here to help you figure it out.
Call me back
Chat Now
Why is Brize Air Cooler Best for Me?
Beat all the cooler in this segment i love the space saving design and Evaporating system Best in every Aspect - Design, Cooling, Low noise, Air throw. Just Amazing
3 Tips to maintain your air cooler
Check for any loose connections with electrical components.
Plug in during the usage of the air cooler and plug out after the usage.
Make your kids stay away from the air cooler.
Ensure there is sufficient water in the tank
Motor and pump oiling.
Clean your water tank regularly.
Cleaning of water distribution pipe for even distribution of water on all sides.
Cleaning of internal/external parts of the cooler body.
Clean the water tank and the other parts of the air cooler
Cover the air cooler
Get our Expert's
Recommendation
Which Air Cooler Would Suit Your Specific Requirement.?
Have a question? We are here to help.
Every space is different and every question is special. Solve your queries with us
What is the Fan size?
There are three fan sizes available 24", 30", and 36" as per the covered area 2000 sqft to 3500 sqft.
How does Brize's large industrial cooler help in increasing productivity?
Brize's large industrial coolers are a must-have in this hot and humid climate of Indian summers as the labor working in the factories and industries are not able to do their best. It's time to bring the temperature down so that a high-heat environment does not hinder efficiency and performance at work. Hence, your profits and employee/labor satisfaction will increase.
What makes Brize Large Space cooling unique?
1. Brize provides tailor-made cooling solutions as per the requirement of the customer. 2. High-efficient cooling pads to drop the temperature of the area. 3. Three years unconditional warranty on motors.
Is this product need special or purified water?
No, normal water can be used.